Caravan Storage
Vehicle/ Motorhome Storage
Furniture and General Goods Storage
Boat and Trailer storage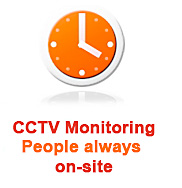 Ensure your caravan storage, boat storage, car and trailer storage is reliable, around the clock – Hills Secure Storage, call Chris on 0418 812 484 for a quote.
We're the best value for Adelaide & Adelaide Hills
Lower costs because of our location mean we can offer best prices for short term and long term undercover any size caravan storage Adelaide and Adelaide Hills – we accept Caravans, Motor Homes, Cars (all vehicles storage), Boats, Trailers & Household Goods and Furniture
Your caravan, boat or vehicle is a significant investment and our storage facility is designed to protect that asset 24 hours a day.
Our family owned and operated business has been operating for over a decade (since 2002) to meet your caravan storage and car storage needs as economically as we can. We keep things simple with quick access and spacious undercover storage.
Undercover lock-up storage, secure shared storage areas with clean floors and 240v power. Outside storage available with unbeatable prices in a secure fenced area.
Individual lock up units with roller doors for furniture and your possessions.  Alternatively we offer allocated floor space of approximately 18m²  in the large insulated undercover sheds. Great prices for this storage option.
CCTV surveillance for your peace of mind.
We reckon we have best storage prices for long and short term storage, especially Caravan storage Adelaide and Adelaide Hills – monthly rates. Caravan storage from $105 per month.
Vehicle Cleaning Facilities: free water to clean your caravan or vehicle before storage, so you can store and take it out again in good condition.
Trickle electricity charging: power points for trickle electricity charging of caravan and vehicle batteries while in storage for a small monthly charge.
Choose from designated open floor space (easy quick vehicle access), self storage units or furniture storage units, all at cheap storage rates.
Sheds are brick or fibre sheeting construction with all roofs insulated to keep your possessions as cool and clean as possible
About Hills Secure Storage:
Family owned and operated since 2002.
Large insulated brick constructed sheds.
We maintain a cool constant temperature.
24/7 access.
Washing and power facilities available.
Short term and long term storage options (from a month to ∞).
If it's not illegal or hazardous we can store it.
Location
We can be found at Echunga in the Adelaide Hills, just 25 minutes from the tollgate at the start of the freeway.
Our pricing for caravan storage Adelaide and Adelaide Hills makes our storage facility ideal and you will want to use our storage facilities whether you live for those living in Adelaide, Echunga, Mt. Barker, Aldgate, Stirling, Hahndorf and the Adelaide Hills.