Access Car Storage at Your Convenience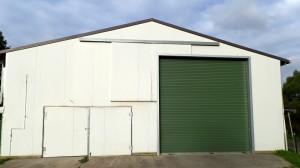 We can store any size vehicle, single to tandem, motorbike to motorhome. You will find all types of cars, trailers, buses, motorbikes and motorhomes in our sheds. Height is not an issue in our large 100m x 14m brick shed.
Our customers love our drive-through concrete floor shed. If you're going on holidays or you're in between car sales, store it with us to keep it pristine.
Self Storage Adelaide Hills, Plenty of Room to Move
We have plenty of room to manoeuvre your vehicle outside your designated floor space. Our customers tell us our drive in-drive out vehicle storage service is one of our key points of difference.
Got a Collectable Car?
Do you have a collectable car taking up space in your garage? Save your car from those weather damage and grubby fingerprint marks from its admirers.
Hills Secure Storage offer three large storage sheds with plenty of room to keep your collectable car safe. Keep your baby looking beautiful for its Sunday drive around the Adelaide Hills.